Vinyasa Yoga Teacher Training (YTT) ~ 200HR
A deep initiation into the art of yoga, giving you full confidence to share this beautiful practice with others as an accredited yoga teacher.
PERTH & REGIONAL WA
PAYMENT PLANS & SUPPORT AVAILABLE
to be notified when we release details for our next training!
Immerse
One full week retreat plus a three day intensive
Embed
Engaging, interactive online content
Embody
Weekends in our beautiful Perth studios
And the day came when the risk it took to remain tight in the bud was more painful than the risk it took to blossom."
Anais Nin
We offer a safe and nurturing space for transformation to occur, creating a community of empowered and highly skilled yoga teachers spreading light and love all over the world.
About the training
We believe that becoming a highly skilled yoga teacher requires more than learning the craft. It is a gentle uncovering of the teacher's unique essence and teaching style.
The story of your life becomes the poetry of your practice... the joy, the pain, the mystical and mundane. Your authentic voice will speak to your students' hearts as you share from humility and grace.

You will emerge from this training a confident, grounded, amazing Vinyasa Flow teacher.

We invite you to open your heart to the teachings as you learn and evolve beyond the Asana practice. Experience your transformation into a confident teacher who commands the space during class, creating your own unique style and sharing your inner wisdom from your personal life's teachings.
With our ongoing mentorship program, we'll continue to be with you every step of the way. We want to ensure you receive all the support you need to start your journey as a confident yoga teacher.
Still wondering if it's for you?
'I'm not sure if I want to be a teacher. Is this training still for me?'

Absolutely!

Many of us are pulled to undertake teacher training long before we feel compelled to teach. If you love yoga and community, and crave deep personal growth and connection, this journey is definitely for you.

Our only prerequisite is an open heart and mind.
I'm ready to step into this training...
PLEASE SCROLL DOWN TO REVIEW PRICING BEFORE YOU ENQUIRE
ALL INFORMATION IS INCLUDED ON THIS PAGE
See what our students are saying...
With our ongoing mentorship program, we'll continue to be with you every step of the way. We want to ensure you receive all the support you need to start your journey as a confident yoga teacher.
Why Yab Yum?
This training is so completely unique, you won't find anything else quite like it.

We want all of our students to have FUN as we explore the realms of the mystical yogic arts together.
You will join a group of like minded souls who share the same vision and goal, supporting each other through moments of absolute heart exploding bliss and undoubtedly moments of inevitable struggle. Each group merges into union, as a new tribe of soul family and community is birthed.

Your taste buds will be tantalised with delicious, nourishing meals as you soak in the magical energy of our sacred land here in the west. It is completely natural to arrive a little unsure or nervous, but as you are held safely within sacred space the urge to completely surrender will become too powerful to ignore, as you gently let go and arrive home to your truest essence and authentic self.

This is not your average yoga teacher training. You will be pushed beyond your comfort zone, but only to meet that part of yourself that knows absolute truth, freedom, unconditional love and acceptance.
I'd like to see where this journey can take me...
PLEASE SCROLL DOWN TO REVIEW PRICING BEFORE YOU ENQUIRE
ALL INFORMATION IS INCLUDED ON THIS PAGE
Meet your team
These two probably need no introduction... Yuki and Luke are the heart and soul behind the Yab Yum Yoga Academy, here to guide and support you through your YTT journey.
As well as these two beautiful souls, you will be mentored by our infinitely passionate and dedicated trainers with 40+ years, 1000's of hours of experience and over 16 YTTs between them...
Needless to say, dear yogi, you're in good hands!!

We can't wait to have them share their wealth of knowledge and experience whilst we support and mentor you every step of the way.

Scroll down to meet your trainers.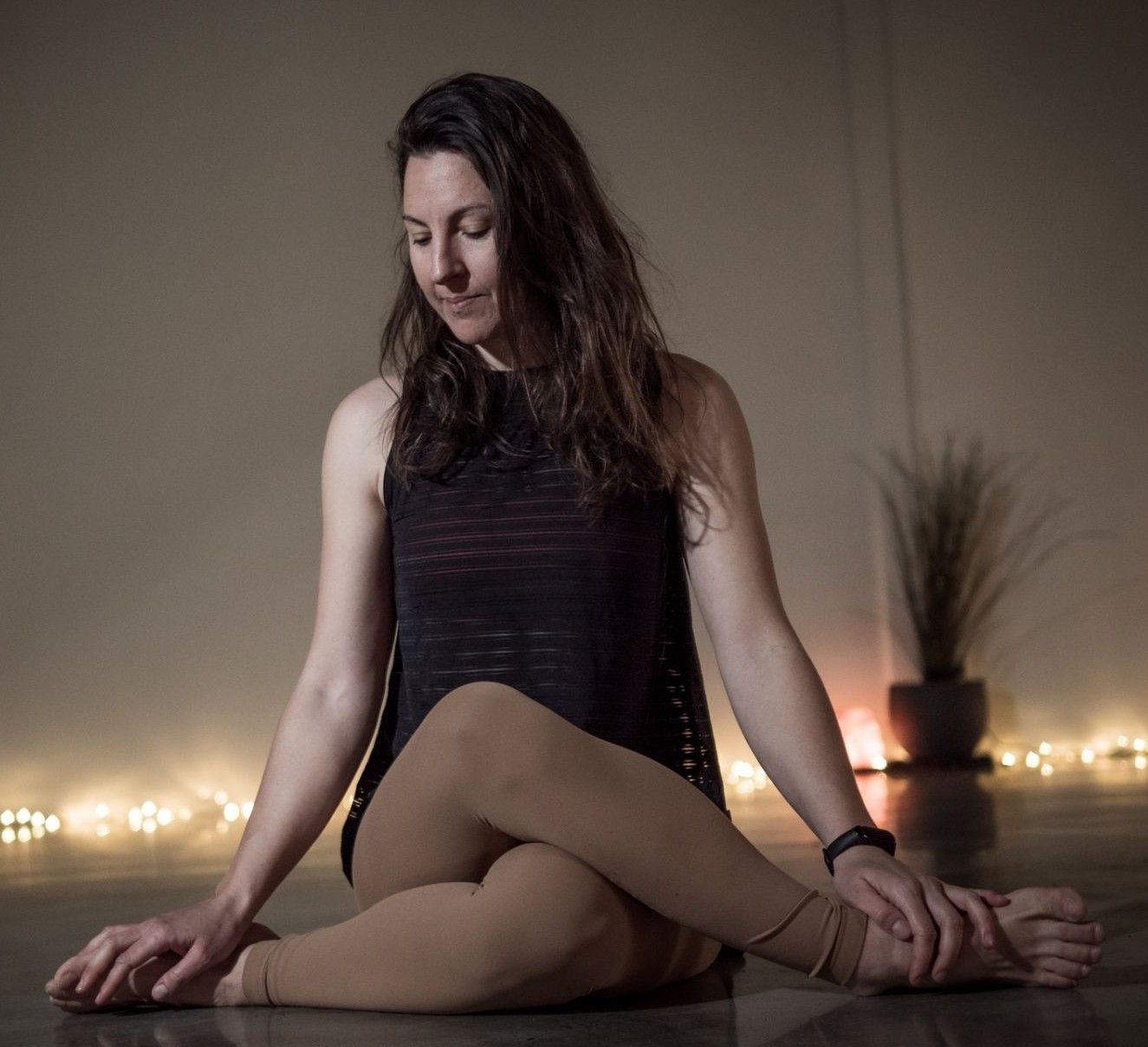 Kristine Ragus
lead trainer | E-RYT 500 YACEP
First finding yoga in 2013 as a way to cope with chronic pain and spinal injuries, it very quickly progressed into a way of life.
With a passion for art, movement and philosophy, Kristine presents yoga as a blank canvas for the individual to explore their true nature and infinite potential. Kristine's teaching style infuses inspired movement and deep body connection with yogic philosophy and storytelling.

Kristine is a registered E-RYT 500 teacher, having completing training in Canada, Australia, India and Hong Kong. She continues her studies under the guidance of Sudhir Rishi, Dylan Werner, Bernie Clarke, Leslie Kaminoff, as well as Myofascial studies and continued exploration of multiple movement modalities.
Seline Schmid
lead trainer | E-RYT 200 / RYT 500 YACEP
As an international fitness instructor and trainer, Seline has crushed the industry since 2005 when her journey with yoga began. As she discovered the balance between strength and flexibility, she found the way in which she perceived life was also evolving. Now weaving meditation and pranayama into her practice, she realised the importance of self care and stillness techniques in every day life.
Teaching over 15 200HR YTTs in Bali and Thailand, Seline has mentored over 300 students globally. Her goal is to inspire her students to live a healthy and holistic lifestyle.

Seline is a registered E-RYT 200/RYT 500 teacher, specialising in Vinyasa, Ashtanga, Yin, Restorative Yoga & Yoga Nidra. She continues her studies in various fields under the guidance of her favourite teacher Dr. Ganesh Rao.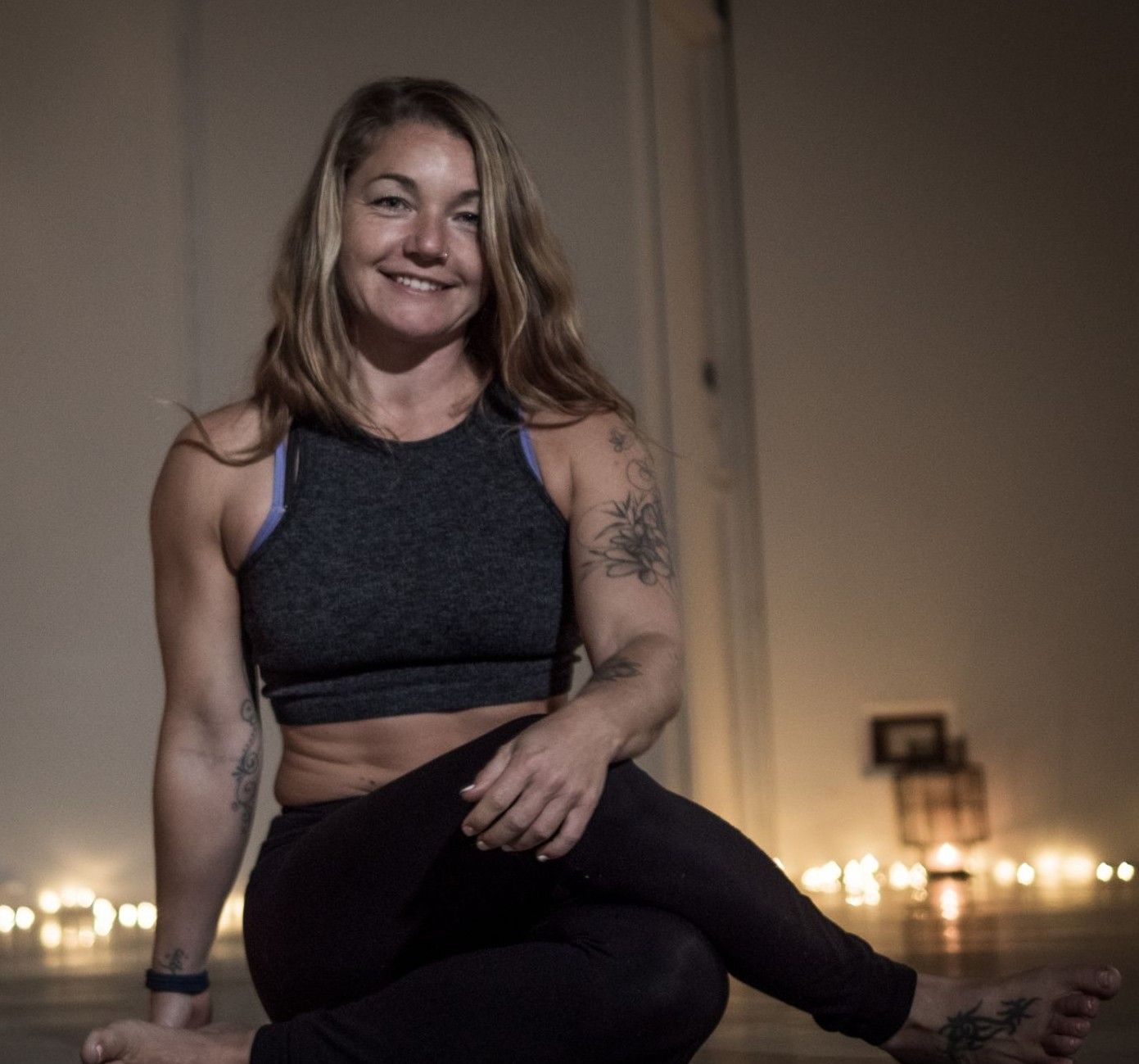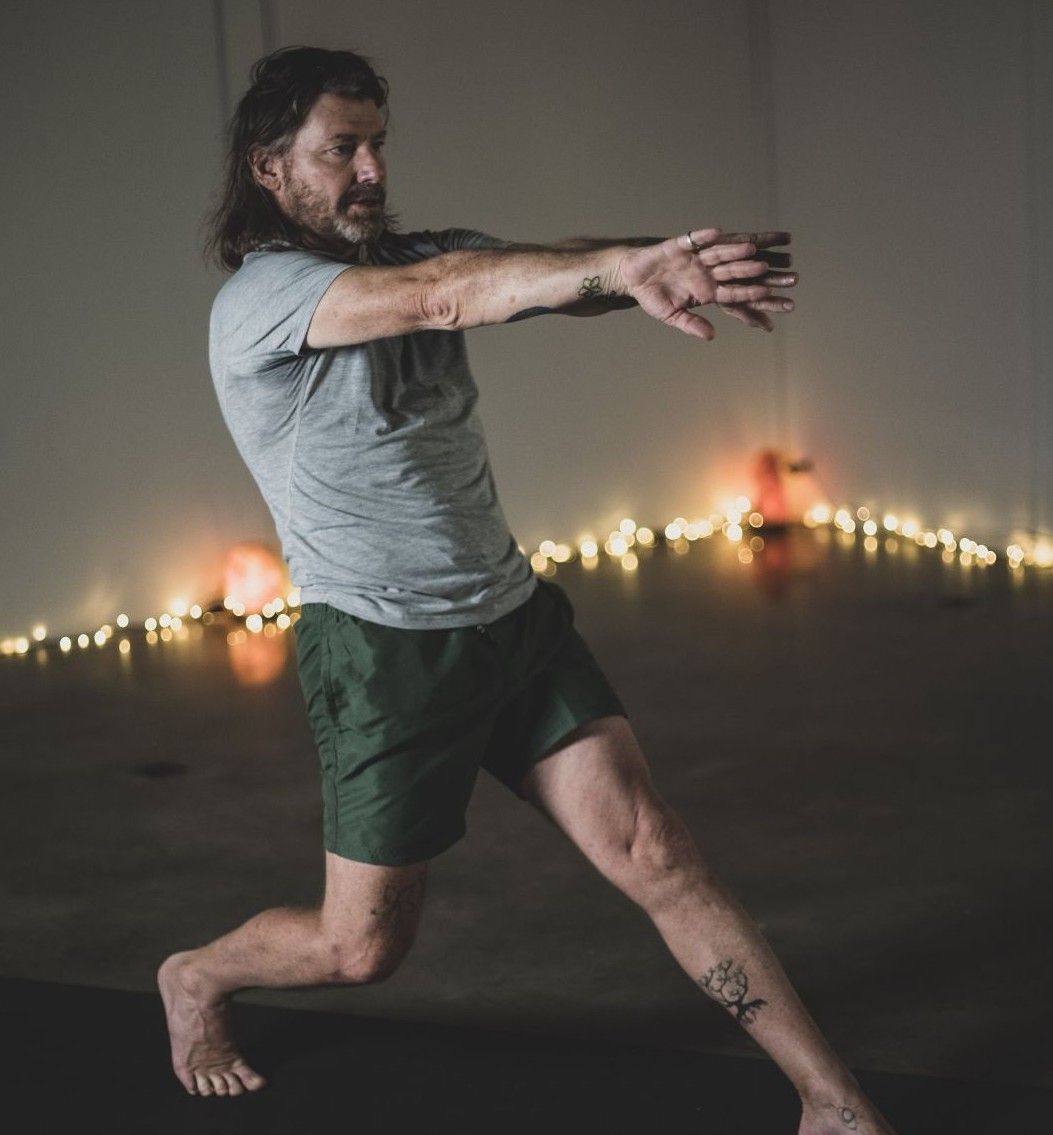 Andrew Williams
Anatomy & Physiology Trainer | RYT 200
At six years of age, Andrew began his training in Martial Arts and later became an instructor, with 27 years of experience under his belt.

Since then, Andrew's obsession with the human body has expanded his knowledge on a daily basis. He is highly regarded as a Remedial Therapist, Master Personal Trainer, Sports Massage Therapist and Deep Tissue Therapist, working with many of Perth's top yoga teachers, international athletes and those injured in normal living.

Andrew's incredible knowledge of the body and movement, paired with his masterful delivery, offers each student the gift of peering into his genius mind and taking this into their own teachings on the mat.
Trust us, anatomy and physiology have never been so gripping and exciting to learn!!
Georgia Carter
philosophy trainer | E-RYT 200 YACEP
An earnest seeker, Georgia first met the practice of yoga over 6 years ago; her experience evolving through various disciplines of ashtanga, hatha, vinyasa, yin, bhakti yoga and vipassana meditation.
Georgia's work is based on traditional yoga, the Iyengar lineage and the exploration of the Self.
Passionate about entering into a romance with life, she keeps her flame burning through practicing in accordance with the 8 limbs, poetic musings and sharing her experiences with others.

Georgia travels annually to Rishikesh, India, to deepen her understanding of yoga and vedanta under the direction of Senior Iyengar Teachers Usha Devi and Siddhartha Krishna. She also studies vedic astrology and is currently diving into Sanskrit studies at Sivananda Ashram.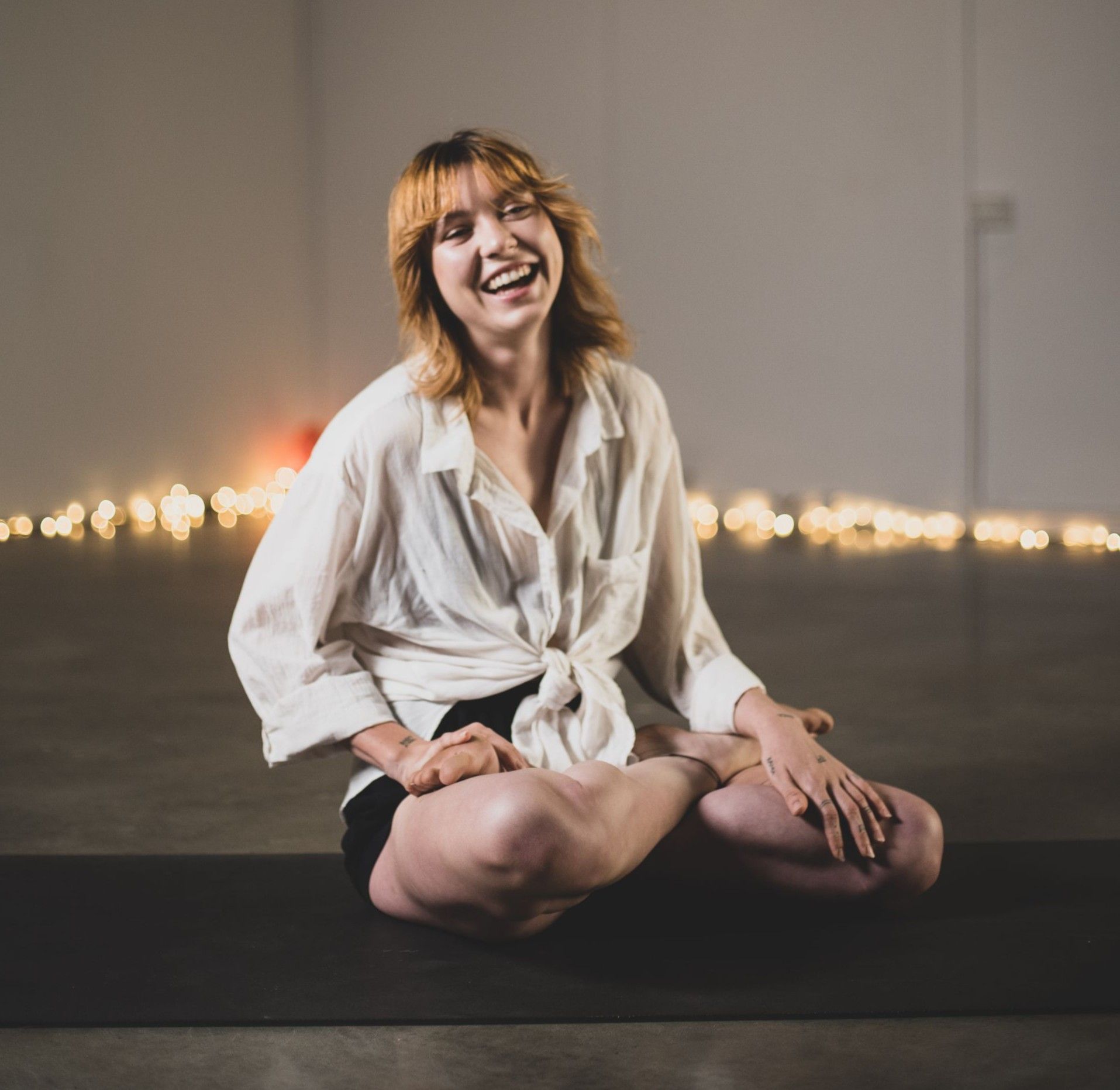 All previous students have commented on the passion, dedication, love and care of our YTT teaching team. They truly are committed to helping each individual bloom into the teacher they were always destined to be.
A snapshot of what you will learn...
Yogic philosophy and embodiment

Ancient mythology and its link to modern yoga

Yoga practices and how to guide them

The chakra system and how yoga can be used to create balance

Anatomy and physiology like you never knew it before

Functions of the major organ systems

The bio-architecture of body science

Joint type, action and function ~ and the safe way to load!

The body's muscle energy systems

Mechanisms of mobility and stability

The feet ~ the foundation of all movement

Teaching principles and methodology

Class planning and sequencing

Theming classes beyond the poses

The art of alignment and adjusting

An introduction to yin yoga

The business of yoga
Core inclusions...
A one week retreat in the stunning surrounds of Margaret River ~ build lasting connections, immerse yourself in your practice, study the mystical yogic arts, and breathe it all in

An engaging and interactive online component ~ build foundational knowledge prior to the retreat, so you are ready to dive in on day one, and continue to embed key learnings over time

Weekends in our beautiful Perth studios ~ deepen your understanding, learn with your peers and continue to expand

All retreat accommodation and meals ~ enjoy three nourishing vegan or vegetarian meals each day the retreat

All training materials ~ come as you are on day one!

Yoga Alliance Certificate ~ celebrate with your YTT family with a beautiful ceremony hosted by the Academy team

Ongoing support after your training ends ~ receive ongoing guidance, encouragement and love!

Our bonus gift to you: Complementary membership with both our Yab Yum Yoga Perth studios during your YTT!

Note: Your membership starts after the first retreat (If you are currently on a YYY membership, your payment will be adjusted accordingly).
10 week schedule ~ key dates
4TH - 11TH JUL
One week immersion retreat in beautiful Margaret River
17TH & 18TH JUL
Weekend workshops in our Perth studios
24TH & 25TH JUL
Break ~ no weekend workshops
31ST JUL & 1ST AUG
Weekend workshops in our Perth studios
7TH & 8TH AUG
Weekend workshops in our Perth studios
13TH - 15TH AUG
Mid-way three day intensive in the Swan Valley
21ST & 22ND AUG
Break ~ no weekend workshops
28TH & 29TH AUG
Weekend workshops in our Perth studios
4TH & 5TH SEP
Weekend workshops in our Perth studios
11TH & 12TH SEP
Weekend workshops in our Perth studios
12TH SEP ~ EVENING
GRADUATION!!!
Early bird rate
To be paid in full before 30th April 2021
$500 deposit required to book
Standard rate
To be paid in full before 27th June 2021
$500 deposit required to book
We can't wait to hear from you, dear yogi xo
Created with