YTT 300HR Module 2 ~ Yin and Restore
Deep dive into the philosophies and practical application of yin and restorative yoga. You will leave this 100HR module with the tools, techniques and confidence to lead both yin and restorative classes.
Perth WA, 3rd
- 24th SEP 2023
PAYMENT PLANS & SUPPORT AVAILABLE
The curriculum at a glance...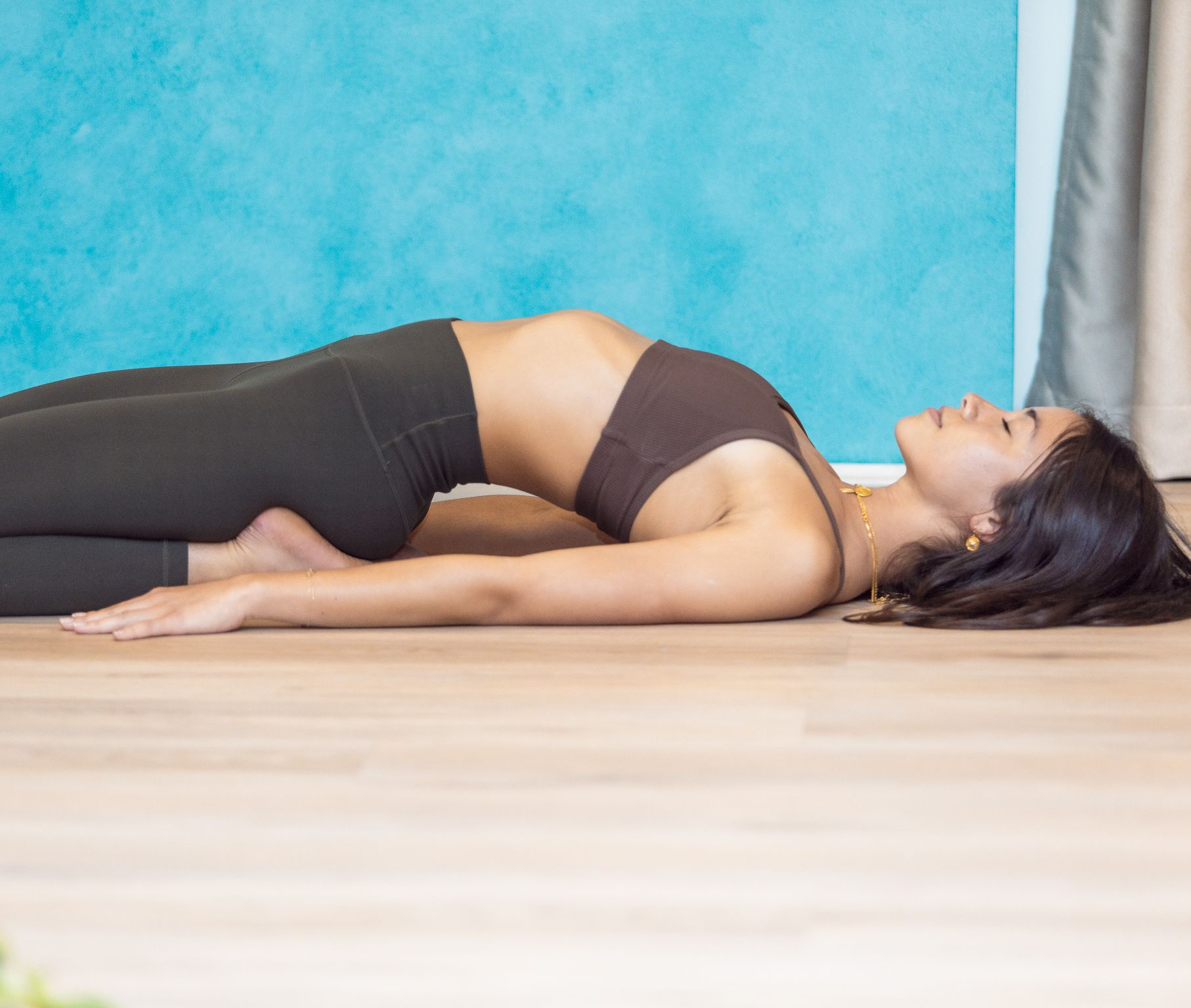 Yin Yoga through meridian & fascial lenses
Meridian Theory and the 5 Elements

Yin Yoga asanas for efficient Qi flow

Yin Yoga Anatomy ~ Fascia & unique skeletal form

Restorative Yoga
Exploring restorative postures and its benefits
Teaching Methodology
Conduct & duty of care as a yoga teacher

Class planning, theming and sequencing

Modifications & the effective use of props


Practice teaching and practical application

Access to daily Yin and restorative yoga practices
individual module certification
You will be issued with a certificate of completion at the end of each module when all requirements are met as per Yoga Alliance standards.
Once you have completed your full set of 3 x 100HR modules, you will be issued with our 300HR YTT certification. If you already have your 200HR YTT certification, you will be eligible to register as 500-RYT with Yoga Alliance.
There is no time requirement for completion of the full set of 3 x 100HR modules. We will be running the modules all year round so you can work with your own schedule.
You will be guided to discover your own unique path within the yoga industry. You will learn advanced teaching techniques and leave primed to take your yoga career to the next level.
Saturdays at Mosman Park Studio | Sundays at Victoria Park studio
2ND & 3RD SEP
Weekend workshops ~ Saturday & Sunday
9TH & 10TH SEP
Weekend workshops ~ Saturday & Sunday
16TH & 17TH SEP
Weekend workshops ~ Saturday & Sunday
23RD & 24TH SEP
Weekend workshops ~ Saturday & Sunday
Core inclusions...
In-person workshops in our beautiful Perth studio ~ deepen your understanding, learn with your peers and continue to expand

All training materials ~ come as you are on day one as we will provide everything you need

Yoga Alliance Certificate ~ celebrate your expansion upon successful completion of all requirements

Ongoing support after your training ends ~ receive ongoing guidance, encouragement and love!

Our bonus gift to you: Complementary membership with both our Yab Yum Yoga Perth studios during your YTT!

Note: Your membership starts on day 1 of each Module and continues for the four weeks (If you are currently on a YYY membership, your payment will be adjusted accordingly).
The exchange
1 x 100HR Module
Please enquire for full payment options
Full standard rate
Flexible payment options and deadlines
$250 deposit required to book

*There is no 'early bird' rate for the individual 100HR modules, however, you will receive $500 off your third module

I'm ready to deepen + expand my offerings...
PLEASE SCROLL DOWN TO REVIEW PRICING BEFORE YOU APPLY
ALL INFORMATION IS INCLUDED ON THIS PAGE
About the training
We're passionate about offering further education beyond our 200HR YTT. We're here to help you deepen your knowledge, cultivate growth, learning, evolution, and develop your niche in the ever evolving field of yoga
.

This is a unique opportunity for you to level up your teaching skills and enhance your offerings for your beautiful community of yogis.

Dive into the depths of the advanced philosophies and history of the East, including a deep immersion into the Chinese meridian and energetic systems within yoga (Yin), perfectly paired with the sciences of the West including advanced anatomy, fascial lines, functional movements and interoceptive intelligences of body and mind.

This training will prepare you with everything you need to establish yourself as a highly sought after advanced yoga teacher... a leading pioneer within the industry.
Why Yab Yum?
Yab Yum Yoga Academy is a Registered Yoga School with Yoga Alliance, the largest internationally recognised organisation for professional yoga teachers and schools.
Upon certification, you may apply for *500-RYT (Registered Yoga Teacher) status with Yoga Alliance, which enables you to teach anywhere in the world.
*You must already have your 200HR certification to be eligible for 500-RYT status.
Our 300HR yoga teacher training is like no other.

We understand how challenging it can be to focus on your personal growth and learning while juggling all the commitments of work and life. We've created a journey that is truly flexible, allowing you to weave the training into your busy schedule, when the time is right.

Our passionate, world-class trainers have crafted individual experiences that go far beyond the minimum requirements. We're here to offer the deepest level of learning, expansion and service to our community of yoga teachers.

We're here to train the best of the best.

You will join a group of like minded souls who share the same vision and goal, supporting each other through moments of absolute heart exploding bliss and undoubtedly moments of inevitable struggle. Each group merges into union, as a new tribe of soul family and community is birthed.
All our students comment on the passion, dedication, love and care of our teaching team. They truly are committed to helping each individual bloom into the teacher they were always destined to be.
Meet your team
Yuki, our Academy Director is the heart and soul behind the Yab Yum Yoga Academy, here to guide and support you through this journey.
Along with Yuki, you will be mentored by our infinitely passionate and dedicated trainers with 40+ years, 1000's of hours of experience and over 16 YTTs between them...
Needless to say, dear yogi, you're in good hands!!

We can't wait to have them share their wealth of knowledge and experience whilst we support and mentor you every step of the way.

Scroll down to meet your trainers for Yin and Restorative Yoga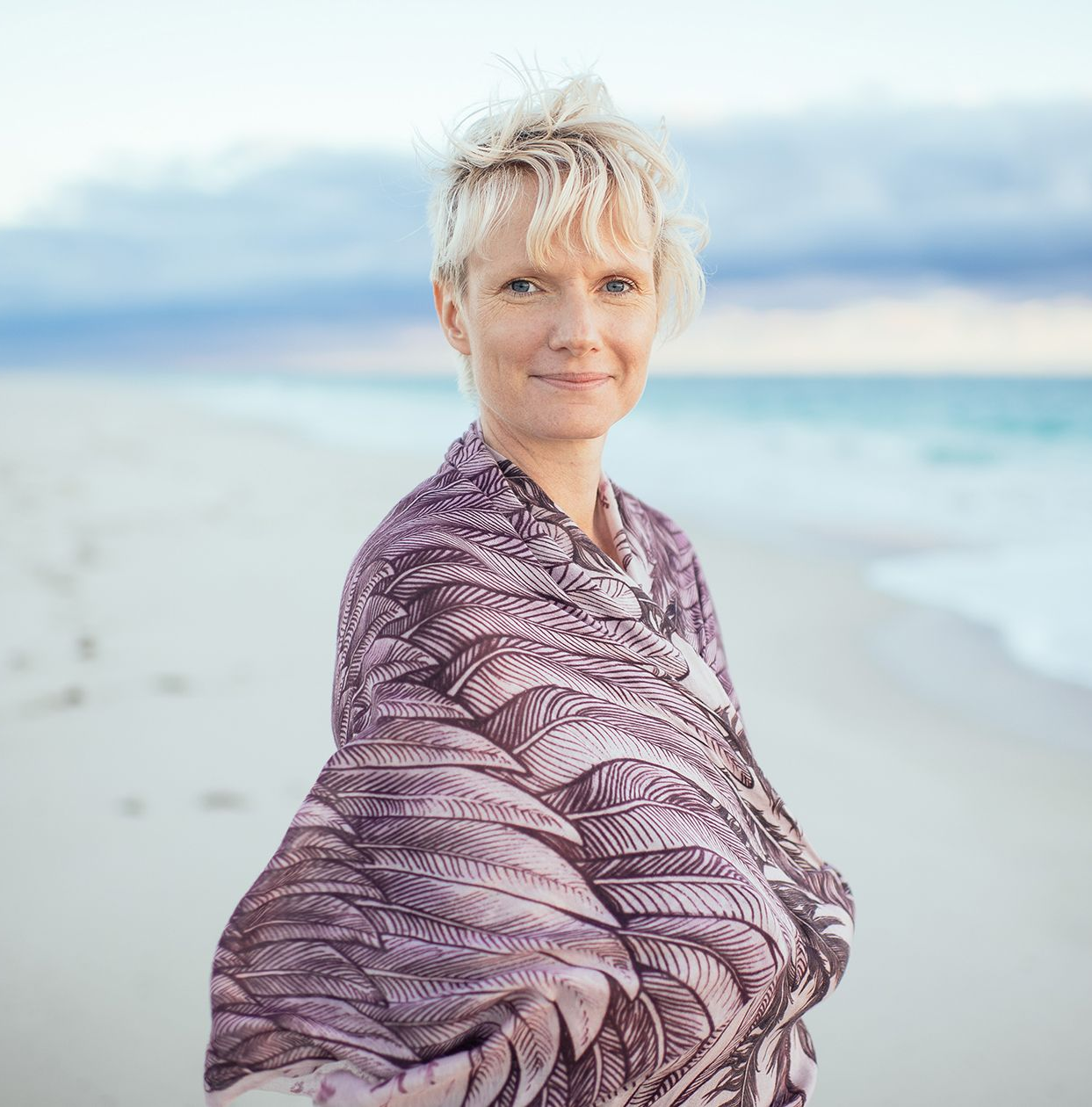 Kat Gregory
LEAD TRAiNER, E-RYT 500, YACEP, YOGA AUSTRALIA LEVEL 3 SENIOR TEACHER
Ethereal, adventurous and with the courage to delve into the depths of the metaphysical realms of Yoga, Kat has cultivated a unique and intimate relationship with the numinous qualities of this practice.

Kat knew there was something extraordinary beyond the physical aspects of Yoga, and it quickly became a career for her to live her Dharma. Her thirst for knowledge took Kat across the globe where she taught in studios all around Australia and in the UK.

Throughout her teaching career Kat expanded her teaching styles to Yin, Vinyasa, Trauma Aware and pre-natal yoga, clocking over 1400 hours of study in just ten-magical-years. It is through the teaching of Yin that Kat found her calling.

Combining functional anatomy and modern alignment with her passions for energy healing, Kat aims to offer a unique experience within her yoga teachings. She regularly lectures and leads yoga teacher training courses.

Kat truly believes we never stop learning, and there is still more to discover and unveil, every step of the way.
We can't wait to hear from you, dear yogi xo
Created with