YTT 300HR Module 2 ~ Advanced philosophy, business & the myofascial connection
Embark on a journey to the heart and soul of yogic philosophy, unpacking the history and mythology like never before. Examine your ethical responsibility and explore business energetics, before moving into advanced sciences behind vinyasa yoga and the myofascial connection.
Perth WA,
6th - 30th January 2022
PAYMENT PLANS & SUPPORT AVAILABLE
The curriculum at a glance...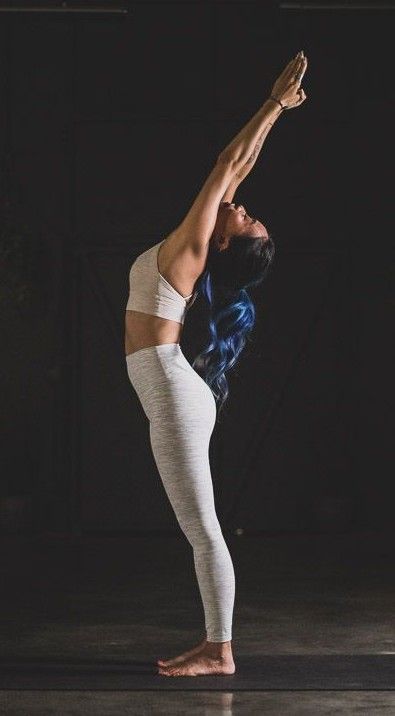 Vinyasa Yoga & The Myofascial Connection
Fascial structure & function

Fascia as it relates to muscle function

The extracellular matrix

Neurons & fascia as a sensory organ

Biotensegrity as biological architecture

Fascia as a mediator of homeostatic response

Fascial adaptation to mechanical stress

Continuum of adaptive strategies to force regulation
Advanced Yoga Philosophy + Ethics
Re-examining the yoga sutras; unpacking & understanding key sutras in further detail

Introduction to Sanskrit

History ~ correct pronunciation & deepening understanding of asana terminology & mantras

Yoga Mythology ~ the creation myths

Shiva ~ The adi/first yogi, Ganesh, Parvati

Bhakti yoga history & practice ~ Hanuman & the Ramayana

Yoga + Vedanta ~ exploring the Immortal Self through the Brihadaranyaka Upanishad

Yoga + Vedanta ~ exploring the Immortal Self through the Brihadaranyaka Upanishad

Conduct & duty of care as a yoga teacher

Inclusivity, embracing diversity, and accessibility in modern yoga

Practical application of yogic principles

Cultural appropriation
Advanced Business of Yoga
Law of attraction & the energetics of money & business

Consumer behaviour patterns in the yoga industry

The blueprint for running a successful yoga studio, events, retreats & workshops

Customer/client relationship management

Managing your finances & creating different income streams

Social media presence & marketing

Leadership in the yoga industry/leading a team

How to create greater impact in your community
individual module certification
You will be issued with a certificate of completion at the end of each module when all requirements are met as per Yoga Alliance standards.
Once you have completed your full set of 3 x 100HR modules, you will be issued with our 300HR YTT certification. If you already have your 200HR YTT certification, you will be eligible to register as 500-RYT with Yoga Alliance.
There is no time requirement for completion of the full set of 3 x 100HR modules. We will be running the modules all year round so you can work with your own schedule.
You will be guided to discover your own unique path within the yoga industry. You will learn advanced teaching techniques and leave primed to take your yoga career to the next level.
HIGHGATE STUDIO | 260 STIRLING STREET, PERTH WA
6TH - 9TH JAN
4 day immersion ~ Thursday to Sunday
15TH & 16TH JAN
Weekend workshops ~ Saturday & Sunday
22ND & 23RD JAN
Weekend workshops ~ Saturday & Sunday
29TH & 30TH JAN
Weekend workshops ~ Saturday & Sunday
Core inclusions...
In-person workshops in our beautiful Perth studio ~ deepen your understanding, learn with your peers and continue to expand

All training materials ~ come as you are on day one as we will provide everything you need

Yoga Alliance Certificate ~ celebrate your expansion upon successful completion of all requirements

Ongoing support after your training ends ~ receive ongoing guidance, encouragement and love!

Our bonus gift to you: Complementary membership with both our Yab Yum Yoga Perth studios during your YTT!

Note: Your membership starts on day 1 of each Module and continues for the four weeks (If you are currently on a YYY membership, your payment will be adjusted accordingly).
The exchange
1 x 100HR Module
Please enquire for full payment options
Full standard rate
Flexible payment options and deadlines
$250 deposit required to book

*There is no 'early bird' rate for the individual 100HR modules, however, you will receive $500 off your third module

I'm ready to deepen + expand my offerings...
PLEASE SCROLL DOWN TO REVIEW PRICING BEFORE YOU APPLY
ALL INFORMATION IS INCLUDED ON THIS PAGE
About the training
We're passionate about offering further education beyond our 200HR YTT. We're here to help you deepen your knowledge, cultivate growth, learning, evolution, and develop your niche in the ever evolving field of yoga
.

This is a unique opportunity for you to level up your teaching skills and enhance your offerings for your beautiful community of yogis.

Dive into the depths of the advanced philosophies and history of the East, including a deep immersion into the Chinese meridian and energetic systems within yoga (Yin), perfectly paired with the sciences of the West including advanced anatomy, fascial lines, functional movements and interoceptive intelligences of body and mind.

This training will prepare you with everything you need to establish yourself as a highly sought after advanced yoga teacher... a leading pioneer within the industry.
Why Yab Yum?
Yab Yum Yoga Academy is a Registered Yoga School with Yoga Alliance, the largest internationally recognised organisation for professional yoga teachers and schools.
Upon certification, you may apply for *500-RYT (Registered Yoga Teacher) status with Yoga Alliance, which enables you to teach anywhere in the world.
*You must already have your 200HR certification to be eligible for 500-RYT status.
Our 300HR yoga teacher training is like no other.

We understand how challenging it can be to focus on your personal growth and learning while juggling all the commitments of work and life. We've created a journey that is truly flexible, allowing you to weave the training into your busy schedule, when the time is right.

Our passionate, world-class trainers have crafted individual experiences that go far beyond the minimum requirements. We're here to offer the deepest level of learning, expansion and service to our community of yoga teachers.

We're here to train the best of the best.

You will join a group of like minded souls who share the same vision and goal, supporting each other through moments of absolute heart exploding bliss and undoubtedly moments of inevitable struggle. Each group merges into union, as a new tribe of soul family and community is birthed.
All our students comment on the passion, dedication, love and care of our teaching team. They truly are committed to helping each individual bloom into the teacher they were always destined to be.
Meet your team
These two probably need no introduction... Yuki and Luke are the heart and soul behind the Yab Yum Yoga Academy, here to guide and support you through this journey.
As well as these two beautiful souls, you will be mentored by our infinitely passionate and dedicated trainers with 40+ years, 1000's of hours of experience and over 16 YTTs between them...
Needless to say, dear yogi, you're in good hands!!

We can't wait to have them share their wealth of knowledge and experience whilst we support and mentor you every step of the way.

Scroll down to meet your trainers for Module 2 ~ Advanced philosophy, business & the myofascial connection.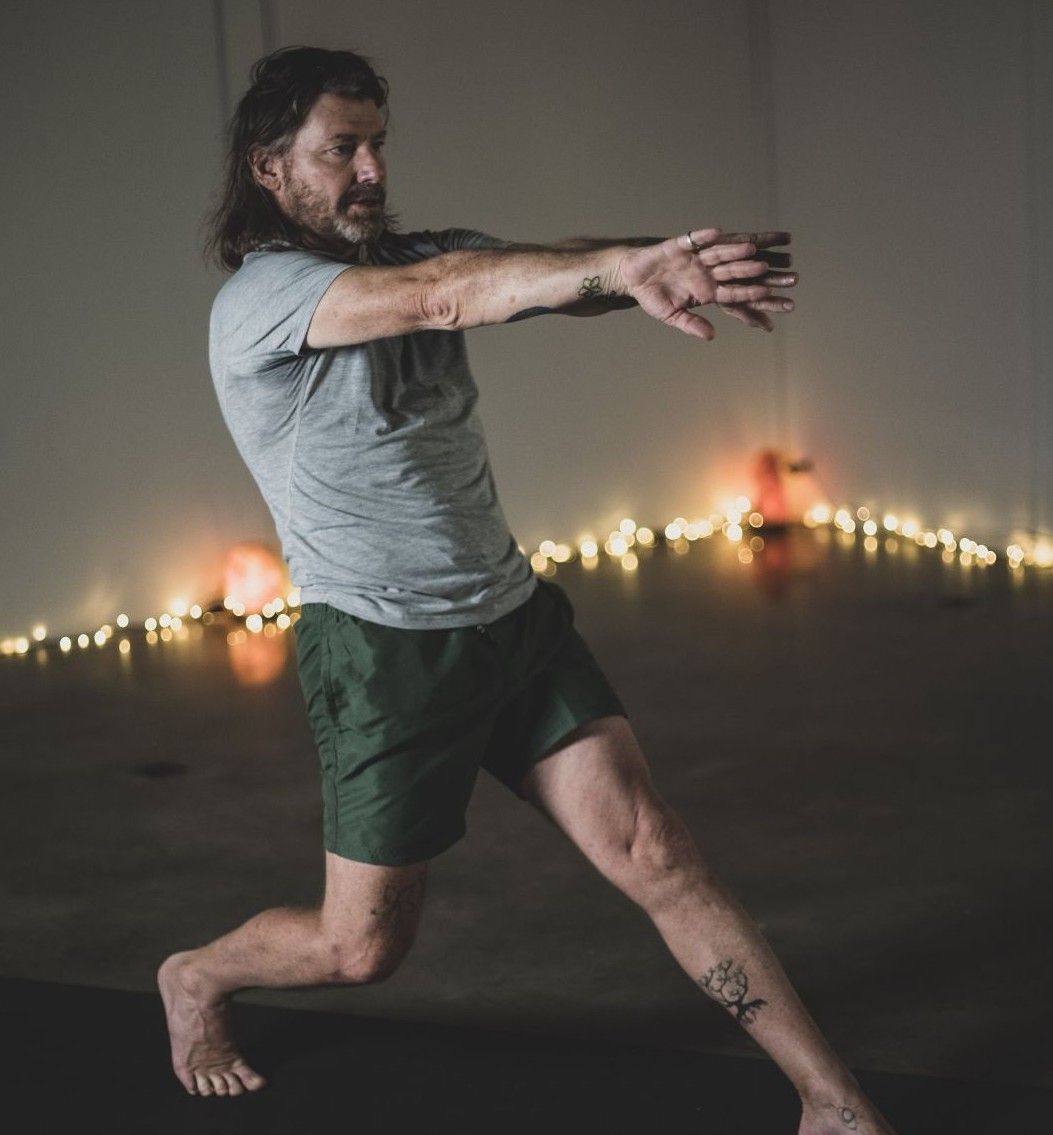 Andrew Williams
FASCIAL RELEASE Trainer | RYT 200
At six years of age, Andrew began his training in Martial Arts and later became an instructor, with 27 years of experience under his belt.

Since then, Andrew's obsession with the human body has expanded his knowledge on a daily basis. He is highly regarded as a Remedial Therapist, Master Personal Trainer, Sports Massage Therapist and Deep Tissue Therapist, working with many of Perth's top yoga teachers, international athletes and those injured in normal living.

Andrew's incredible knowledge of the body and movement, paired with his masterful delivery, offers each student the gift of peering into his genius mind and taking this into their own teachings on the mat.
Trust us, anatomy and physiology have never been so gripping and exciting to learn!!
Georgia Carter
PHILOSOPHY TRAINER | E-RYT 200 YACEP
An earnest seeker, Georgia first met the practice of yoga over 6 years ago; her experience evolving through various disciplines of ashtanga, hatha, vinyasa, yin, bhakti yoga and vipassana meditation.

Georgia's work is based on traditional yoga, the Iyengar lineage and the exploration of the Self. Passionate about entering into a romance with life, she keeps her flame burning through practicing in accordance with the 8 limbs, poetic musings and sharing her experiences with others.

Georgia travels annually to Rishikesh, India, to deepen her understanding of yoga and vedanta under the direction of Senior Iyengar Teachers Usha Devi and Siddhartha Krishna. She also studies vedic astrology and is currently diving into Sanskrit studies at Sivananda Ashram.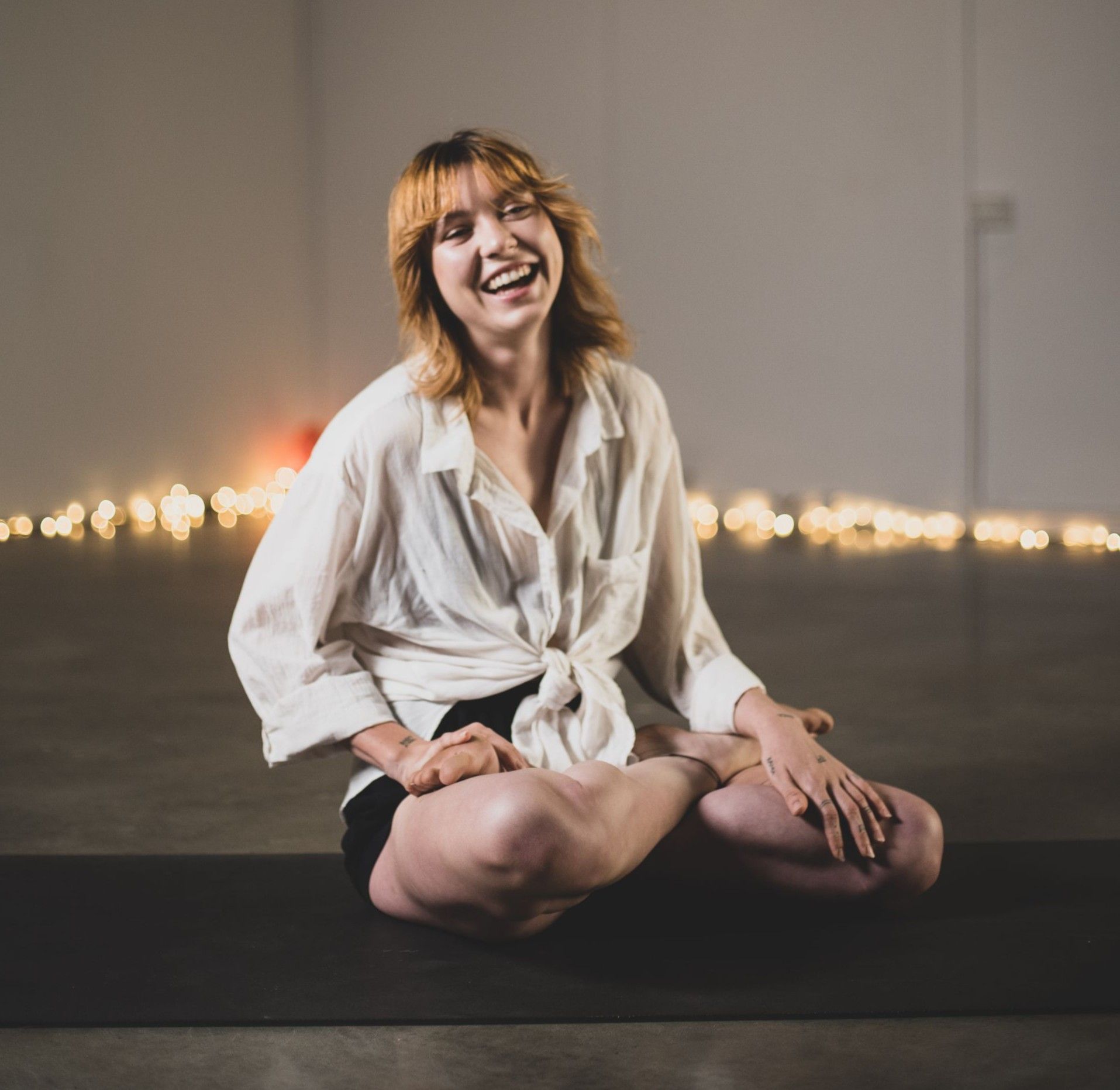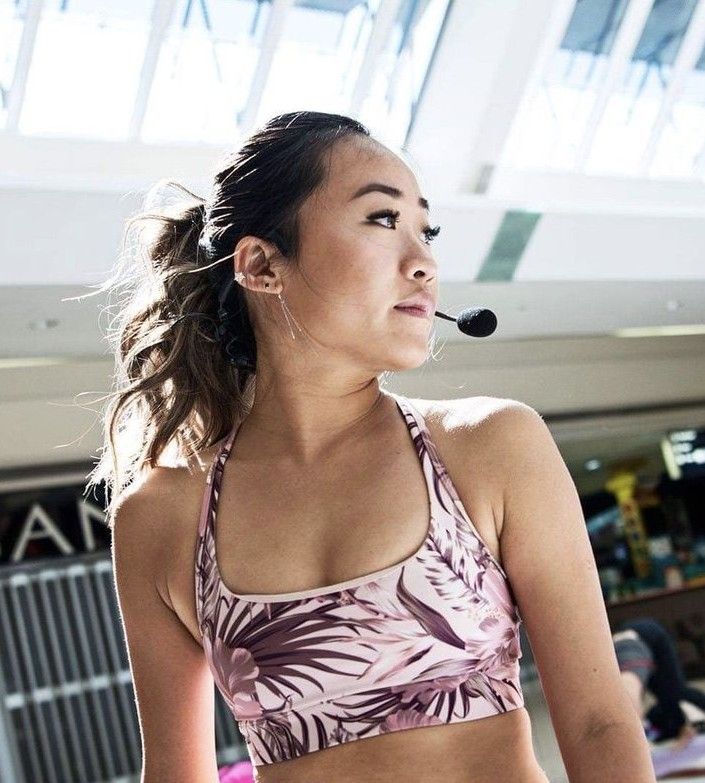 Yuki Chen
BUSINESS OF YOGA TRAINER | E-RYT 200 YACEP
After obtaining a double degree at the University of Western Australia and flourishing in the corporate world, Yuki decided to break away and forge her own path as an entrepreneur. Finding yoga was the missing link... the ultimate answer to serving her community while putting her business skills to good use!

After completing her YTT, Yuki was instantly offered high profile work as a yoga teacher for the Western Force, Lorna Jane, Qantas, Westfield, Bodhi J, Tiger Muay Thai (Phuket, Thailand), F45 and, of course, Yab Yum Yoga.

Yuki's mission in the world of yoga is to make yoga accessible to everyone, of all ages and abilities. Her classes are an intricate dance of yin and yang, reflecting her passion for dance and sound, order and chaos, to a point of perfect harmony.

Now, at the helm of Yab Yum Yoga and the Academy, Yuki delivers on her mission and passion every day; creating a fast-growing community of brilliant yoga teachers and passionate yogis.
We can't wait to hear from you, dear yogi xo
Created with